Junk Go Karts
Is it really true, that you can take a pile of junk like below and actually make a go kart?

Yes it is true. And I will go through the steps of actually sifting through junk, so you can get this go kart running and going in a couple of weeks at the least!

We even have a course on how to convert junk to a go kart!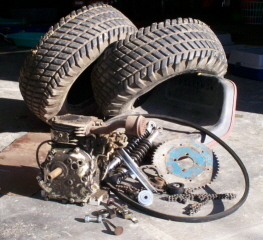 Great Birthday Present: The Father and Son Wood Go Kart Project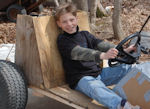 Great Gift Idea For Any Occasion: The Model Go Kart From the Movie "God Bless the Broken Road"