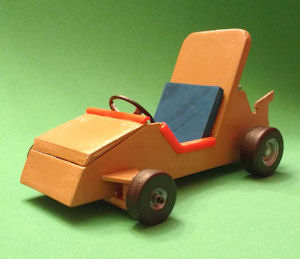 Ethan Speedster 570 1/12 Scale Model
The Ethan Speedster Model, is the first in the Go Kart Guru Model series that is being made available for a limited time.
The following go-kart is an exact 1/12 scale replica of the Ethan Speedster Go Kart that was made for the  kids in the movie "God Bless The Broken Road."  Four small go-karts, like this one, were made for the movie.   The art crew on the set of the movie, painted these go-karts in four different layouts.  However, all the go-karts follow the dimensional layouts of this go-kart model kit.
The idea behind a model go kart is first to visualize the gokart design, second understand how the go kart is goes together, and finally, gain a better understanding of how the go-kart mechanicals are placed and operate.
The kit consists of plastic components that require gluing and painting.  The approximate fabrication time is about 6 hours, including painting drying time.  The model kit also includes detailed 10 page instructions including painting guide suggestions.
The overall size of the go-kart is  5 1/8 x 3 3/8 x 3 3/8.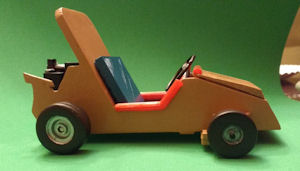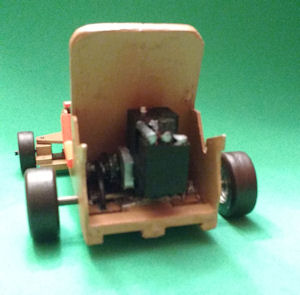 Here are some pictures from the shooting of the movie "God Bless The Broken Road".  The four gokarts shown are in the film racing.  The picture on the right is of Harold Cronk (Director) and Robert Gamble (Go-Kart Guru) on the set of Joe's Garage.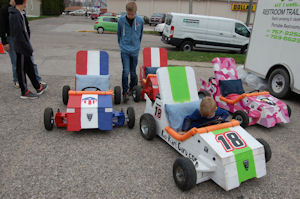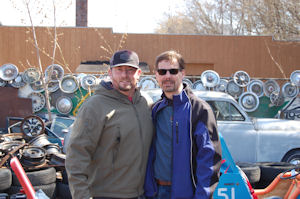 I would like to purchase the Ethan Speedster Model Kit for 19.95 + Shipping and Handling.
I also understand that this is a model and requires assembly, painting and gluing.