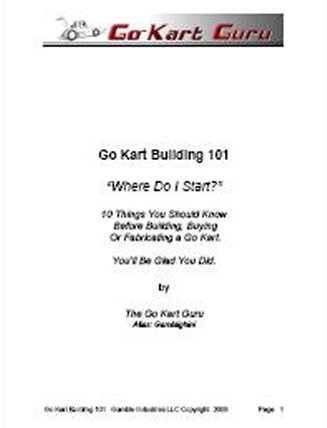 10 Things You Should Know Before Building, Buying or Fabricating a Go Kart. You'll Be Glad You Did!
Ten (10) Important things is a 15 page document that every go-karter must consider before designing, building, buying or even talking seriously about go karts. This comprehensive go kart building course is a must have for go karters.
Purchase Go Kart Building 101
For $5.00*
Down Load for Free!
But First Join the Free Go Kart Guru Newsletter!
Click Here to Join The Go Kart Guru
Free News Letter!
And Get This E-Book For Free Too!