An e-book stands for "Electronic Book."  It basically is a book that is on your computer and can be printed out if you wish.
The trouble with standard printed books, especially for sale, is that the costs for publishing, and shipping is very cost prohibitive.  For example for a simple book  to be printed it can cost more than the e-book, close to $10 in some instances.
At the Go Kart Guru, in order to get you the books and plans so that you can over 400 pages worth of printed materials we have an e-book format.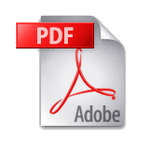 This costs you nothing by way of shipping and allows you to have the e-books on your computer.  If you wish to print out the books, you can go to a copy house (such as a Kinkos) and have it printed there.  Typically a 30 page book will cost around $5-10 depending on whether it is printed in color or not.
The format the books come in is PDF format, which most computers have as standard document reading software.  The pdf reader is free as a download, just click on this link if you do not have it:  https://get.adobe.com/reader/
When you purchase an e-book you will be sent a download email.  This link will last for 7 days or 5 downloads.  Be sure to keep the email that is sent to you so that you can get the downloads.
If you give an incorrect email you will not get your download link.  Be sure to email us right away if you are not getting your product.
On the larger products, such as the Bundles, they come as Zip file downloads.  All you do is click on the zip file and it should open.
So to recap,
When you order the e-books they come as downloads, or PDF formats.  You will not be getting a hard copy version of the product.
However, we are working on a much larger product which will include a DVD.  The DVD will have movies and the hard copy will  be available at that time.
If you are having trouble, be sure to contact us right away.
We are also available for questions, especially on our Blog to help you with your go kart problems.
Be sure to sign up for the Newsletter so that you can have access to the free newletter as well as the free downloadable e-book products.