"I just ordered your go kart building bundle, and I am very impressed!"
David PhD, PE
Mechanical Engineering Consulting
Two Go Kart Plans, Plus All the E-Books on How To Build a Go Kart Courses!
The project that every one is talking about building is the go kart.A gokart seems so simple, yet it seems so complex all at the same time.
Once we start diving in, we back off, realizing it was just too much of a project.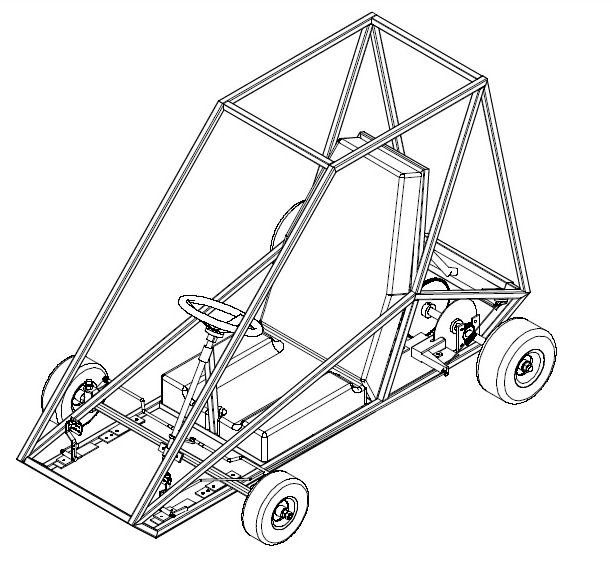 I am here to say it is not!
You can build a go kart:
Out of junk
Out of a tractor
Out of an old beat up lawn mower
A go kart that will turn everyone's head.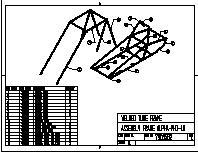 Instead of wondering how to take that pile of junk and convert it into a head turner, you can read how to do it.
Ten (10) ebooks, written by the Go Kart Guru that go into all the details that will get you making that go kart today.
And to top it all off the Go Kart Guru is including his very own go kart plans (2 of them!) with the  E-books.
And as a bonus product, the Go Kart Guru is also including the Super Chargers Manual, absolutely free.
Finally the comprehensive How To Build a Go Kart Manual.
It includes
10 Things You Need To Know Prior To Building A GoKart
Building a Go Kart for Under $200
Go Kart Drive Systems
Vertical Engine Drives: Lawn Mower To Go Kart
Go Kart Frame Layout and Design
Throttle and Brake Design
Go Kart Frame Fabrication
Go Kart Steering Systems
Go Kart Seating
Super Chargers Manual – How To Supercharge Your Engine
Plus Two Bonus Products:
Phi Alpha 9 Go Kart Plan
Phi Alpha 10 Go Kart Plan
All for $27.99 (a $75 value)
Go Kart Building 101 – Where Do I Start?

One of the biggest pitfalls people fall into is not considering the 10 Thing about gokarts prior to building, or even buying a go kart.  These 10 things will make this project either worth while, or a waste of time!

Go Kart Building 102 – How To Spend Only $200 (if that) on a Go Kart 

How do you get all that stuff together and only spend $200?  Go Kart Building 102 shows you how to do it, and where to buy it!

Go Kart Building 201- Go Kart Drive Systems Design and Layouts

You may get that go kart put together, but don't have a clue as to how to connect the engine up and get it to not burn up a clutch or  belt.  Go Kart Building 201 shows you how to layout your drive system, what ideal ratios you should be using and what  clutch system best suites your cart.

Go Kart Building 202 – Vertical Engine Drives (Running the Engine Vertical)

Lawn Mower Go Kart

Everyone has  an old rider lawn mower sitting around, but because the engine is vertical, they don't have a clue as to how to make it work on a gokart.  This is by far the best selling product that the Go Kart Guru has, because NOBODY shows you how  to do it, accept the Go Kart Guru!

Go Kart Building 203 – How To Get My Go Kart To Climb Hills Without Busting My Budget

Clutches smoking are the biggest headache that most go karters have.  This course breaks the hill berrier and uses a whole arsenal of graphs and programs to get the job done.  By far the most extensive work on drive systems so far!

Go Kart Building 301- Go Kart Frame Design and Stress Calculations

The Go Kart Frame design is so critical to go kart handling and performance.  It is not just slapping together a couple of tubes and angles and "walla" a go kart.  It is  a little bit more involved than that.  This course shows you how to design the frame on your go kart so it will corner like a porche.  It even shows you how to do stress calculations so that the frame does not fall apart!

Go Kart Building 302- Go Kart Throttle and Brake Systems Layouts

Throttle and Brakes systems usually are the last things to be addressed in go kart designs and that is not a good thing.  Sticking throttles, and poor brake systems are the last thing you want to deal with.  This book shows you how to put together  simple though easy to work-on throttle, and brake systems.

Go Kart Building 401- Go Kart Frame Fabrication and Fixturing

The actual making of a go kart does take some tricks.  This book covers 5 major areas and that are very important for frame fabrication.  It shows you how to make a go kart frame, how to use the tools (special tricks for repeatable reliable frame fab), Pitfalls in designs, how to get past them: which include drive line, steering and frame strength.

Go Kart Building 402- Go Kart Steering Systems

Steering Systems are usually cobbled together.  Not a whole bunch of thought is put into them, and so the go kart just doesn't corner, it goes strait.  This book shows how to optimize your steering system.

Go Kart Building 501- Go Kart Seat Design and Fabric

Seats are usually the last thing thought about on the go kart.  Make shift seats are cobbled together.  This e-book shows how to make your own go kart seat, one that will be very comfortable, but not cost an arm and a leg.
Bonus Products
Two Go Kart Plans

Phi-Alpha-9 Go Kart Plan
Phi-Alpha-10 Go Kart Plan

Why spend all your time working on a frame design, when a head turning go kart is all designed up for you?  The Go Kart Frame Plans shows how to build the frame down to the last detail.  It even shows you how to make a dual exhaust like the one shown on the video!

SuperCharged Go Kart

The second bonus product is the superchargers manual.  Every one wants more power.  This shows how to hook up a supercharger and the secrets to actually having a system work!
 Go Kart Building 101 – 10 Things You Need To Know Prior To Building A GoKart

 Go Kart Building 102 – Building a Go Kart for Under $200

 Go Kart Building 201 – Go Kart Drive Systems

 Go Kart Building 202 – Vertical Engine Drives: Lawn Mower To Go Kart

 Go Kart Building 203 – Climbing Hills Without Smoking The Clutch

 Go Kart Building 301 – Go Kart Frame Layout and Design

 Go Kart Building 302 –  Throttle and Brake Design

 Go Kart Building 401 – Go Kart Frame Fabrication

 Go Kart Building 402 – Go Kart Steering Systems

 Go Kart Building 501 – Go Kart Seating
+ 2 Bonus Products:
Go Kart Blue Print Plans – Complete Go Kart Plans

Super Chargers Manual – How To Supercharge Your Engine
I would like to purchase the
How To Build A Go Kart Bundle!
For $27.99*