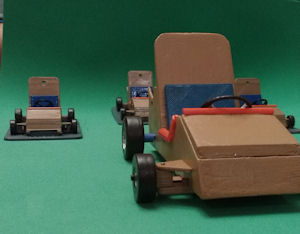 Build your own gokart model and try out the design before you commit.
Great Gift Idea!
Build your own go-kart model. We have several to choose from, the Phi-Alpha 10 and Ethan Speedster from the Movie "God Bless the Broken Road."
We also have ornaments that only require painting, the Phi-Alpha 10 and the Ethan Speedster.