The tire sizes for the Crue Cut and McDonough Model T Gokarts range from 16x 2.125 to 16 x 2.5.
The first tire shown on the rim is the 16 x 2.125 tire.  The 2.125 stands for the width of the tire when on the rim.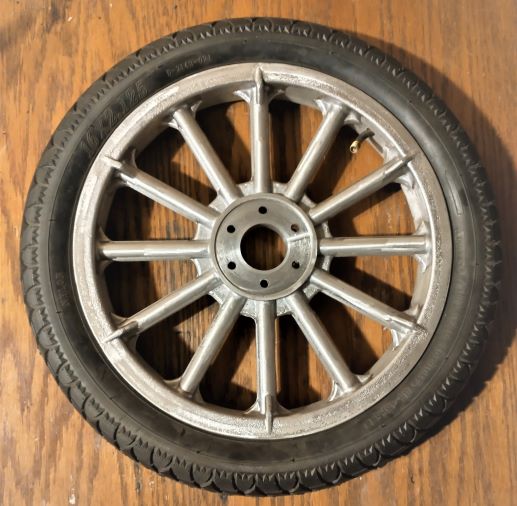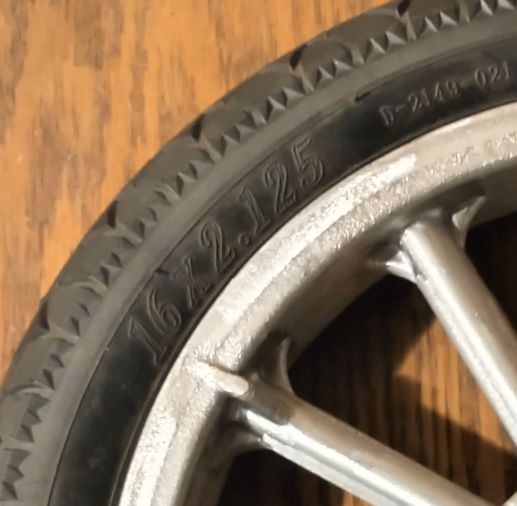 The second tire shown on the rim is the 16 x 2.50 tire.  Again, the 2.50 stand for the tire width.  Some users prefer the wider tire as it is more commonly available and lower cost.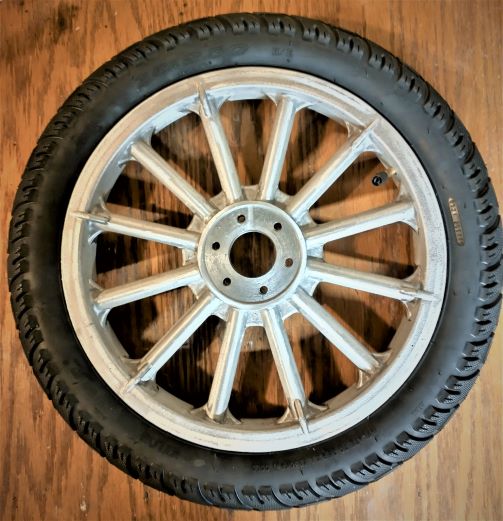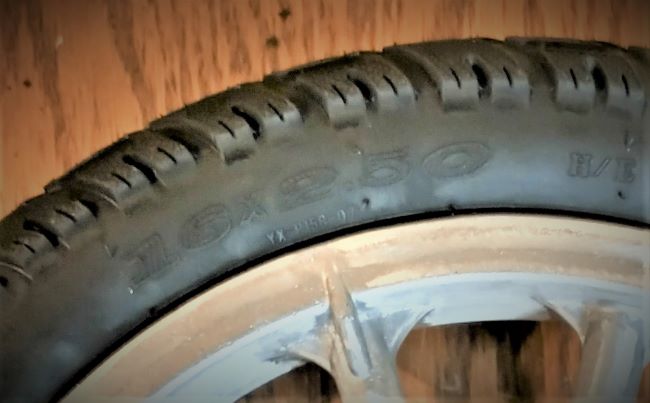 We do not supply these tires with the rims at this time, to keep the costs down.  However, you can procure tires easily on the internet via Amazon or other sources easily.
NOTE: The key to mounting these tires on the older rims is to center the tire, then mildly inflate, re-orientating the tire so that it is centered on the rims.  Once orientated the tires can be fully inflated.  If the tires are not centered it is not uncommon for the tire to pop off one side of the rim as the tire is being inflated.
Additionally as a side note: on older plastic rims inflating over 25 to 30 pounds can break a rim, especially if it has been sitting in the sun and has gotten UV degradation.  Older plastic rims typically with shatter or break as time goes on.
Check out the article on plastic rims, and how they are prone to break.  Breaking Plastic Rims